Judy the Car Model
During the 80's Judy made many appearances at car shows, often promoting her role as Stacks or Sara Joy. As a result, she did many photo shoots with cars. This gallery will feature those pictures. For some reason she always seems to be in a bikini in these shoots.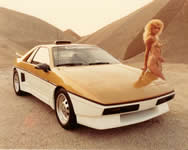 These two shots are courtesy of Richard Borecky. He recently bought the car in those pictures and was kind enough to share these pics with us.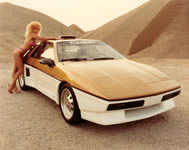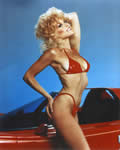 This one should look familiar since it is also in the publicity gallery. Sent to me by Judy herself.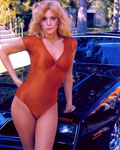 If you have any shots of Judy posing next to a car, please send them to me and I will add it to the gallery.