Hollywood's Hottest Sisters
A Couple of Old Fashioned Girls at Heart
They're Hollywood's hottest and sexiest sisters, but, underneath the glamor, Audrey and Judy Landers are really just a couple of old-fashioned mum's girls.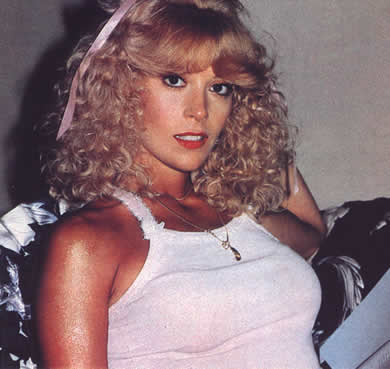 And mum's apron strings stretch all the way from New York to Los Angeles to guide the career of Audrey, who is JR's mistress Afton Cooper in Dallas, and Judy, who plays Stacks in B.J. And the Bear.
Ruth Landers' handling of her daughters' careers could qualify her for stage mother of the year; and she admits: "I can't say I'm not living part of my life through them. I'm thrilled to death. They're doing what I would have done if things had been a little different."
Ruth was just 16 when she married, had her first child at 17, another at 19, then soon after divorced.
Admitting that she was not a very good actress anyhow, she traded in her career to give her infant daughters a stable family life.
"Audrey was a beautiul child," Ruth says. "She always wanted to be an actress — or a doctor. I figured I'd let her get the acting out of her system early rather than have her decide later on not to go to college. So in
that sense I was a stage mother."
With Ruth's guidance, Audrey landed hundreds of TV commercials and continuing roles on two soap operas before she left school.
"My mother helped me believe in myself," she says. "She made me feel I could achieve anything in the world."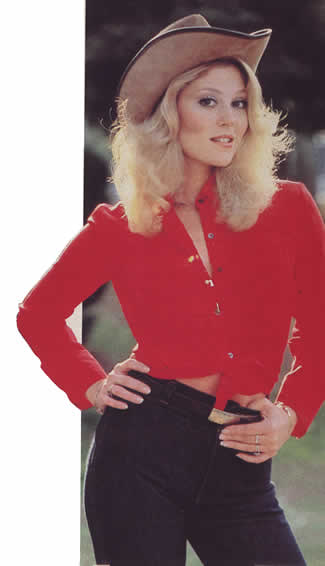 But younger daughter Judy was not so easily convinced.
"Judy was a painfully shy child," says her mother. "I used to call her my little Kruschev. She was two years old before she got hair. She was not a pretty child.
"Of course, she's beautiful now. It started when she was about 13. All of a sudden she got this gorgeous body and all the features came together."
But as most young actresses found the doors to stardom did not open immediately.
"I'd done all my homework, I had all the background and I knew I was good," older sister, Audrey, 23, says.
"It was just a matter of time before that special thing would come along. And then my agent got the call for Dallas."
Meanwhile, Judy, 20, was playing such characters as Wanda, Boom-Boom, Cookie, Goldie, Bambi and Bunny, in addition to dumb Angie on Vegas and Stacks on the final season of B.J. And the Bear.
Ruth Landers now co-owns a New York printing company with her second husband, and a music publishing firm and talent management agency.
Foremost among her talent roster, of course, are her daughters.
But managing their career from 3000 miles away in New York leads to expensive phone bills.
Ruth chats with the girls at least six times a day — advising them on their careers, clothes and even boyfriends.
And she flies to Beverly Hills once a month to spend a week with the girls.
But when she's at home, they call before each date to tell her who the man is and where they will be.
Lately both girls have settled on regular boyfriends. Audrey has been quietly seeing a Californian law student, Ed Bessel, all this year. Judy briefly dated Burt Reynolds recently, but her long-time steady remains Frank Capra III, son of the famous movie producer.