Judy Landers stacks up
In the past two years, Judy Landers has hit Hollywood by storm. She has made numerous guest appearances on various television series, movies, and two feature films. Now, at the age of 20, she is starring in her second regular TV series role.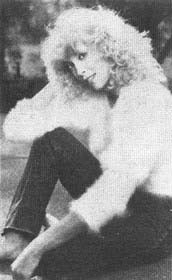 Judy joined the cast of "B.J. and the Bear," for its third season, playing the role of "Stacks," a lady trucker who becomes involved in B.J.'s life.
Born in Philadelphia on October 7th, Judy moved to upstate New York at age six. A very shy, introverted young girl, Judy became an award-winning gymnast while in high school and at age 14, won the New York State tumbling Championships.
Shortly after graduation from high school, Judy, her sister Audrey, and their mother Ruth, who doubles as manager and best friend, flew to Hollywood to try to fulfill a young girl's dream.
Judy met an agent, who recommended her for a guest shot in a TV series. She was cast in her first role on "Whatever Happened to the Class of '65," moved to Los Angeles and has been working ever since.
Co-starring in a series is not a new experience for Judy, as during the 1978-79 season she played the role of "Angie" on "Vegas." In addition to her regular series roles, Judy has guest starred on "Love Boat," "Charlie's Angels," "Fantasy Island," "Buck Rogers," "Happy Days," and "The Jeffersons," to name but a few. She also co-starred in two films, The Black Marble, and Skatetown U.S.A.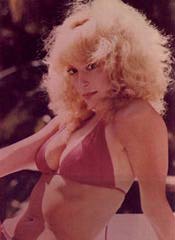 Judy is an animal lover and believes she would have become a veterinarian if not for her acting career. She works for animal shelters whenever possible because she hates to see animals treated inhumanely.
Judy is a strict vegetarian and because of her training as a gymnast, she is very conscious of keeping her body in shape, working out daily either at home or at a gym.
Judy considers herself a daredevil, who likes to take chances, and is learning how to drive the 18-wheeler she pilots on the series. For fun, Judy loves to go to the beach, dance, drive fast cars and listen to music. She lives with her actress sister Audrey in an apartment in Los Angeles, but goes home to upstate New York often.
While she enjoys working on television, Judy hopes to do more film work and more serious roles. "The silly, blonde role I often play is just one side of my personality, an extension of myself. People started telling me I reminded them of Judy Holliday. I'd love to star in a remake of Born Yesterday." It won't be long before people see beneath that sweet, silly, hazel-eyed, blonde is a strong-willed, determined young actress. who is reaching for the moon and will more than likely grab it.
© 1981 Saga Magazine