Audrey and Judy Landers
Talent Times Two
A quick first glance at Audrey and Judy might make you think you're seeing double. A closer look, however, reveals that despite their striking similarities, each has a look and style all her own. Equally successful actresses, Audrey, 22 and Judy, 21, seem never to have heard of sibling rivalry. Sitting in the living room of the spacious West Hollywood apartment they share, both smile at the suggestion of competition between them "We never compete," they explain, "We're a team." When it comes to work, they completely support one another, even on the rare occasions when they're up for the same part. Surprisingly that seldom happens, because their acting styles are so individual. "In the eyes of,a casting director," says Audrey, "we're totally different types."
Audrey and Judy moved to Los Angeles from upstate New York nearly two and a half years ago. Since their arrival in L.A. they've been working steadily -- doing commercials, films, TV specials, TV movies and guest-starring on numerous shows. Last summer, both won regular series roles. Audrey is a new addition to the "Dallas" cast as the sister of actor Leigh McCloskey, who plays Lucy Ewing's new husband. Meanwhile, Judy is seen weekly as a capable and feminine lady trucker on "B.J. and the Bear."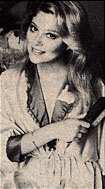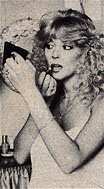 The two sisters have similar goals now, but while growing up in New York they had totally different interests, though they were always personally close. Audrey was first to become fascinated by acting. Luckily, that interest was supported by her parents-especially her mother, who accompanied her to auditions and jobs. She was 13 when she landed her first regular soap opera role and continued to perform in soaps through four years of college.
Although she was building a successful acting career, Audrey went to college because "I was interested in medicine too. I spent my college years as a pre-med student, then decided acting was what I really wanted to do."
Looking back at those years when she combined acting with school, Audrey says, "I really pushed myself to the limit to keep worldng and maintain an A average." Teases Judy, "And she had to have As. Getting a B sent her into a hysterical fit!" Adds Audrey with a smile, "I really did make incredible demands of myself, but I was still considering medicine and you have to have top grades for that."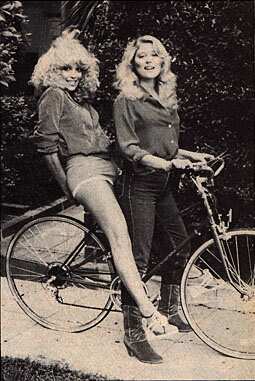 During those early years, Judy was perfectly content to leave the acting world to her older sister. "There was no way I was going to get involved in it," she laughs. "I was totally devoted to gymnastics --a real jock." Judy was a key member of her school gymnastics team throughout high school and took top honors in numerous meets.
"The nice thing about our parents at that time," says Judy, "was they always treated us equally. Audrey's acting and my gymnasticg were equally important in their minds. I'm sure they went crazy trying to keep up with Audrey's performances and my competitions!"
Judy's, attitude toward acting finally changed when she was 17. Audrey heard about a commercial that was to feature a gymnast and convinced the casting director her sister was perfect for the part. Judy's initial response was an emphatic "No!" but she later agreed "only on the condition I wouldn't have to talk." The problem, explains Audrey, "was that she was so incredibly shy." Judy nods in agreement and adds, "I wouldn't even talk to strangers I certainly wasn't going to talk to a TV camera!" When she actually got in front of the camera, however, "that was it. I loved it!"
"I guess, the desire to perform was always there inside me" Judy continues. "It just took a little time -- and a little help from my sister -- for me to realize it."
Both sisters are well-established as actresses in L.A. now, but continue to live together and provide support for one another. Each considers the other her best friend and they're thrilled that success is coming at an equal pace for both. Judy sums it up when she says, "It never occurred to us not to tackle Hollywood together. Whether you're talking about something as major as building a career or as minor as fixing dinner, it's always more fun when you have a best friend to share it with!"
© 1981 Teen magazine